Node International would like to thank you all for your cyber submissions this quarter, here are some of our top wins we'd like to celebrate with you.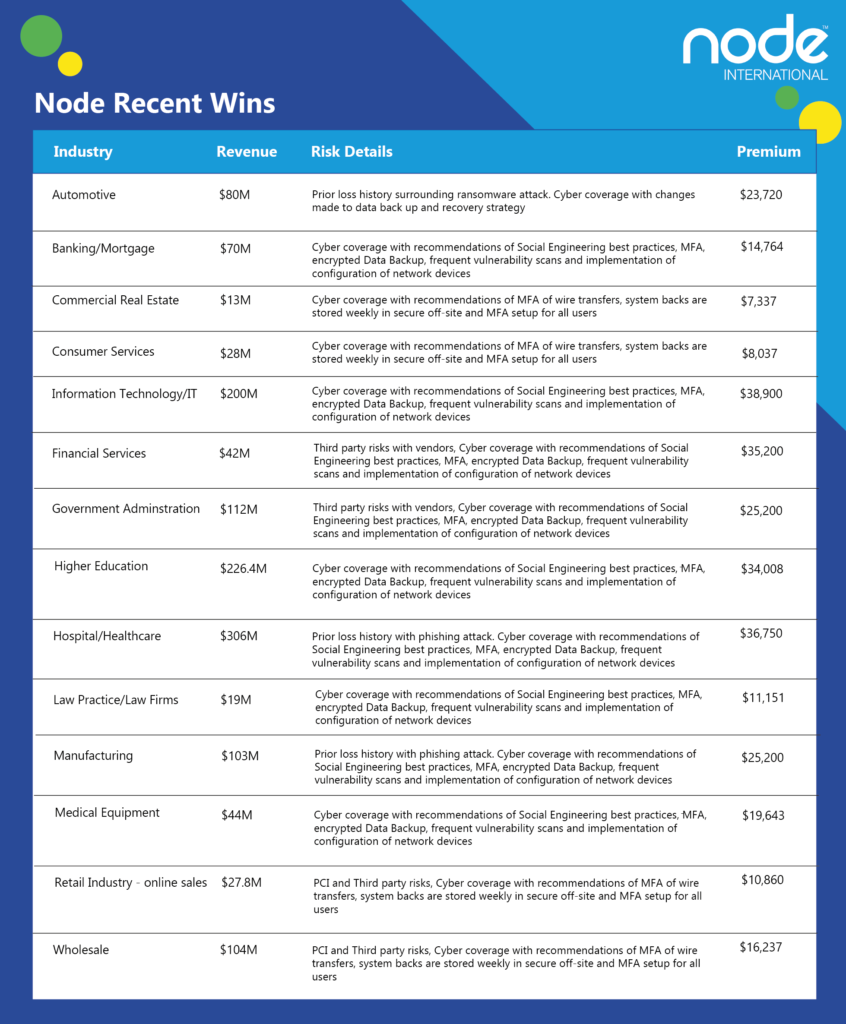 We love working with our brokers. Don't forget to send us your cyber risks to inbox@nodeinternational and we'll do our best to find a perfect solution.
First time working with us? Send [email protected] an email to find out more.